New Zealand! Australia! + a new reading list.
Hello hello hello!
A few fun things to share today: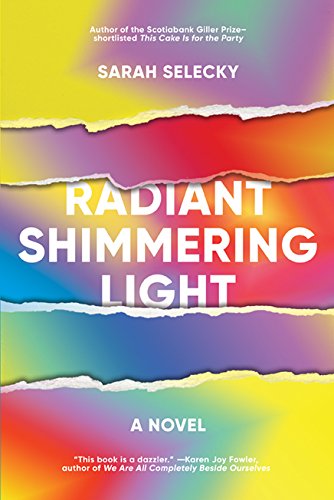 Radiant Shimmering Light is officially available in bookstores down under!
My novel received a lovely review on Radio NZ's review program Nine to Noon.
I wrote this piece about being an artist + entrepreneur and writing Radiant Shimmering Light for the Australian magazine Kill Your Darlings: Our Art is Going to Get Us Through.
My Canadian book festival tour is coming up!
I'll be teaching workshops, retreats, reading, speaking on panels, visiting schools… and I'd really, really love to meet you in person.
Click here to see when I'm coming to your town.
I've been reading:
This quote about writing fiction, from a piece by Kristen Evans:
Art can reveal to us the circumstances that we live in, to show us its limits. But I've started wanting something more from the art I consume—and create. I don't want to butt up against the edge of what's real or what's possible. I want to see what's on the other side. I want to imagine a world that doesn't have the same limitations, the same traps, the same rules. I want to know what it would be like to be truly free, not just shown a small freedom that illuminates the constraints of what we know.
Emergent Strategy by Adrienne Maree Brown, thinking of ways to organize and learn together that feel more like a murmuration of starlings, less like a pyramid.
Motherhood, by Sheila Heti, thinking about how much I would have loved this book ten years ago when all of my friends started to have babies. Also, how books can be our wisest friends and companions when they say the things you don't know how to say yourself.
Less, by Andrew Sean Greer, a book I loved so much I read it again, and I loved it even MORE the second time.
Trickster Drift, by Eden Robinson, the second novel in her Trickster trilogy. Now Jared is living in Vancouver, in a house haunted by strange magic… but not the way you think.
It's back to school time here in the northern hemisphere, which means those hazy days of summer are sharpening up, like new pencil points.
Writing Practice begins next week. It's just $25 a class — low commitment, incredible reward.
If you lost your writing routine during the summer months (or if you're in the southern hemisphere and could use some motivation and inspiration this spring), consider joining this class. I'll get you back on track!
Love,

Disclosure: This post contains affiliate links. If you purchase something using one of these links, I may earn a commission. I only recommend books or products I trust.
---