Little Bird Stories Volume EIGHT has landed!
In person, I mean! Ten copies of these books are in my hands, right now, as I write this. Well okay, I have a little stack right beside me, because I'm typing and both of my hands are on my laptop.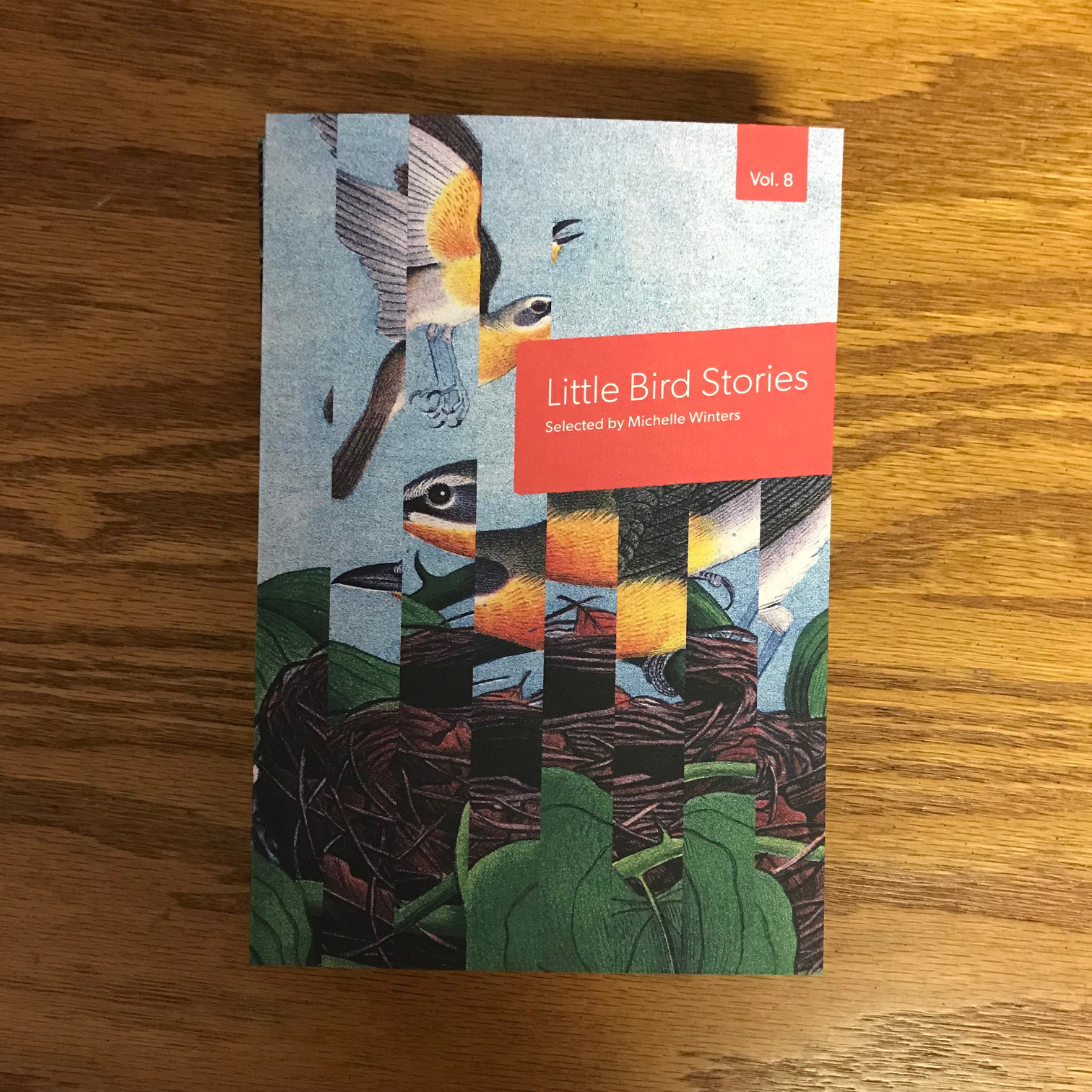 We've been running this gorgeous writing contest for eight years strong. And this year, we've partnered with Invisible Publishing to make real books.

You may have met publisher Leigh Nash earlier, through her guest post about submitting your work. I can't tell you how lucky I feel to say this: Invisible Publishing is our local indie publisher.
Our downtown independent bookstore has a whole shelf dedicated to their books, and so does the cool coffee shop and general store about 30km away, in Wellington, Ontario.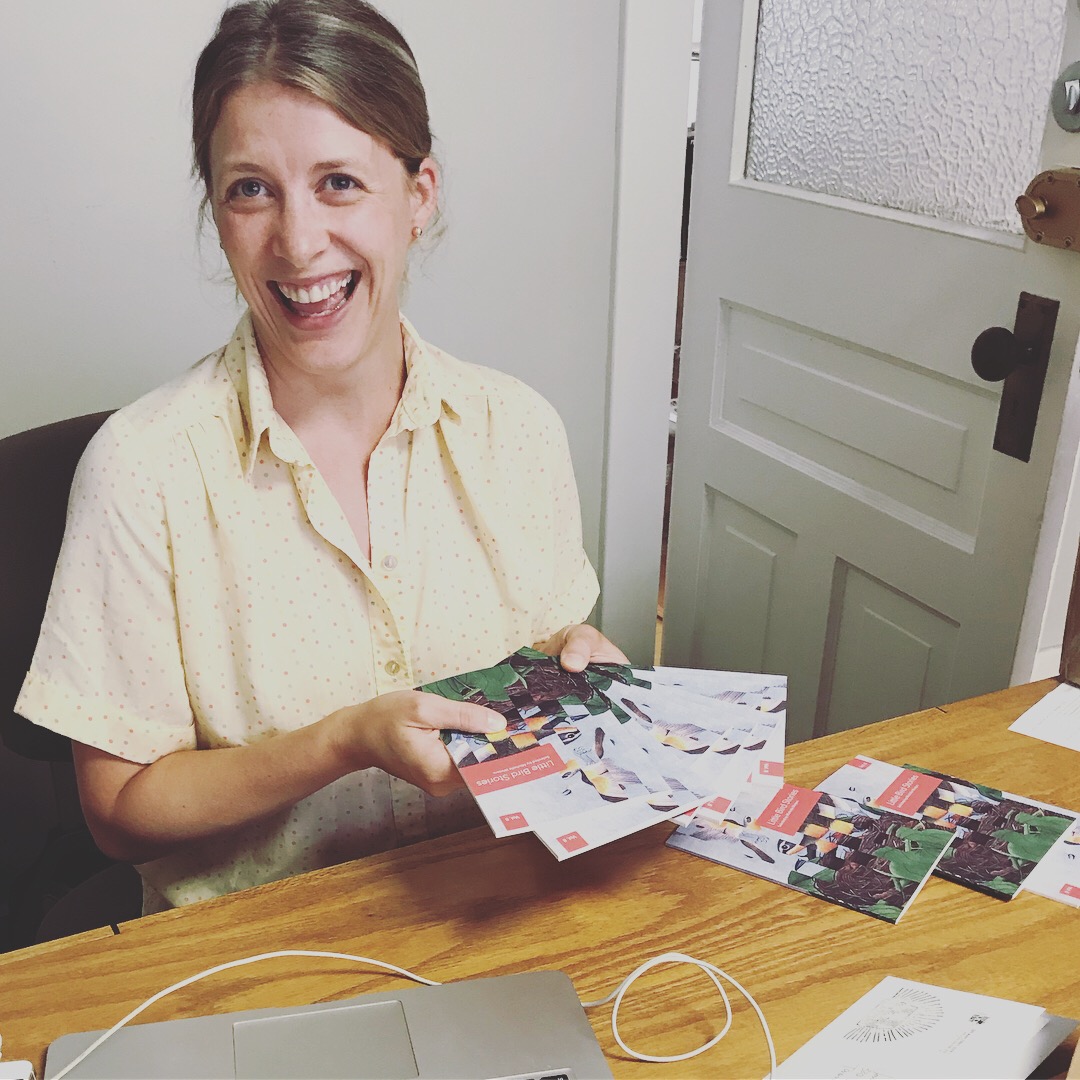 When Leigh texted me to say the books were ready, I drove down to her office right away. I got to see them nestled in their box, fresh from the printer. There's something about a print book: the feel of it in your hands. Flipping the pages and smelling that paper and ink. Happiness!
Little Bird Stories are beautiful. They're also very cute! Their design makes them hard to resist: just bigger than the palm of your hand, they're the perfect size to tuck into your purse or back pocket.
The Invisible philosophy is so aligned with mine: freedom is joy, beauty matters, and unusual voices deserve to be read. Little Bird is our first collaboration, and probably not our last (fingers crossed).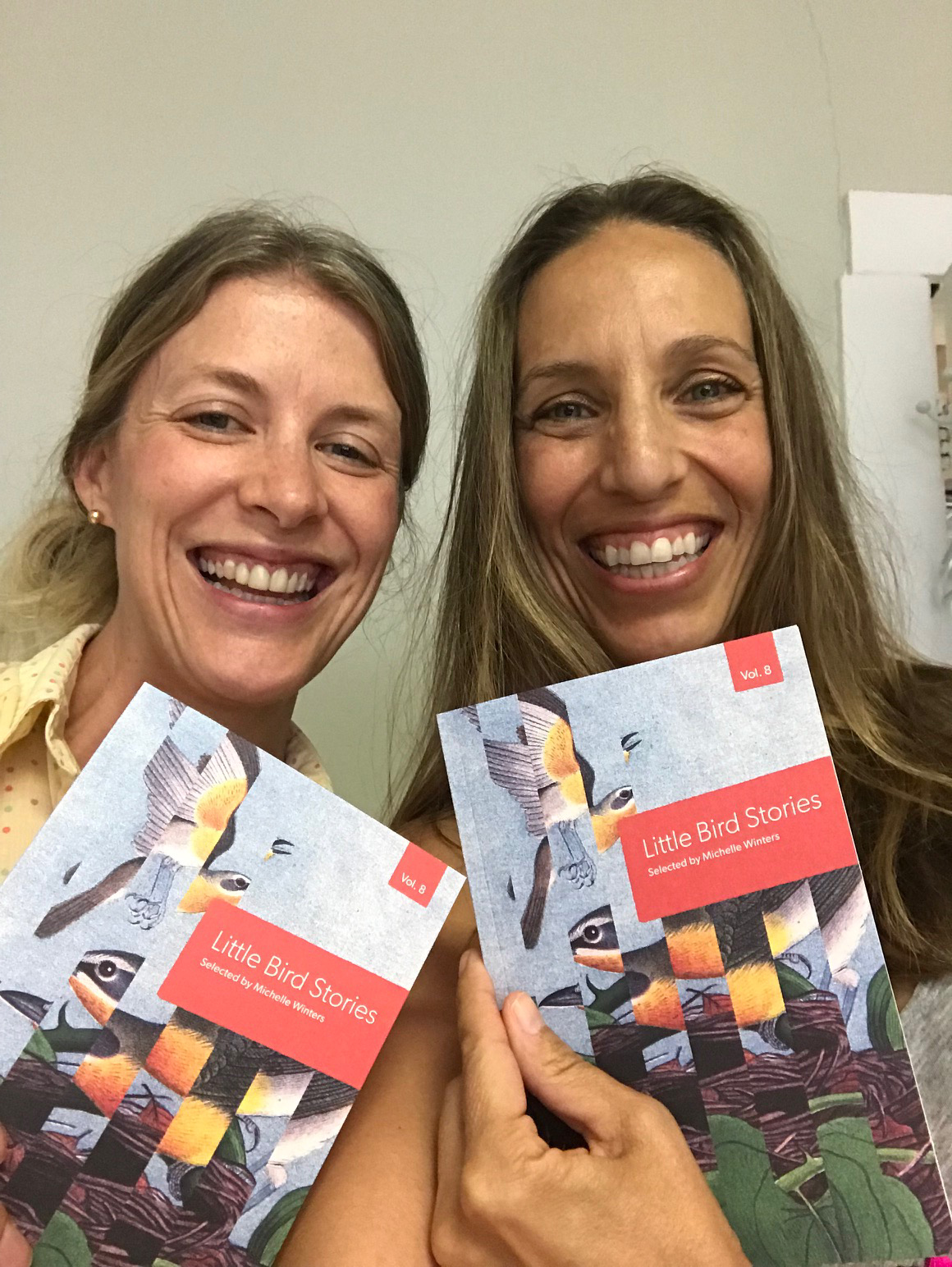 You can buy your copy in stores now, or mail order directly from Invisible (they'll send your copies to you in a sweet package, with a special stamp and everything). You can also find them on Amazon.ca and Amazon.com, or purchase a lifetime e-subscription.
I think you're going to love these wonderful short stories, chosen by Giller-nominated author Michelle Winters.
Buy one for yourself and one for a friend!
Proceeds from the sale of Little Bird Stories go to Pelee Island Bird Observatory and the Prince Edward County Bird Observatory.
xo,

---