Introducing the 2019 Little Bird Contest winners.
Rea Tarvydas from Calgary, Alberta, for "The Party Porch"
The runners-up are:
Dolly Reisman from Toronto, Ontario, for "The Father King"
Anna Rumin from Ottawa, Ontario, for "The Catherine Series"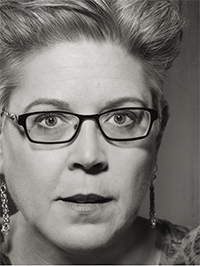 Rea Tarvydas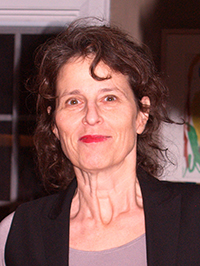 Dolly Reisman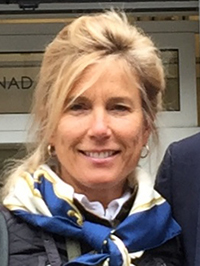 Anna Rumin
Governor General's Award winner Cherie Dimaline picked three stories out of the 86 blind entries we received this year.
To enter this contest, writers had only six weeks to start, finish, polish, and title their pieces. Everyone started from the same prompt, and they had the same amount of time to write it:
Write a story that starts with an ending. Give your character an unusual watch, use the words "striped" and "innovative" somewhere, and end your story with fruit.
Rea wins $1,000 for her winning story, and it headlines the anthology this year. Congratulations!
Congratulations also to Dolly and Anna! They both receive $250 and publication.
All three stories are available in the 9th edition of Little Bird Stories.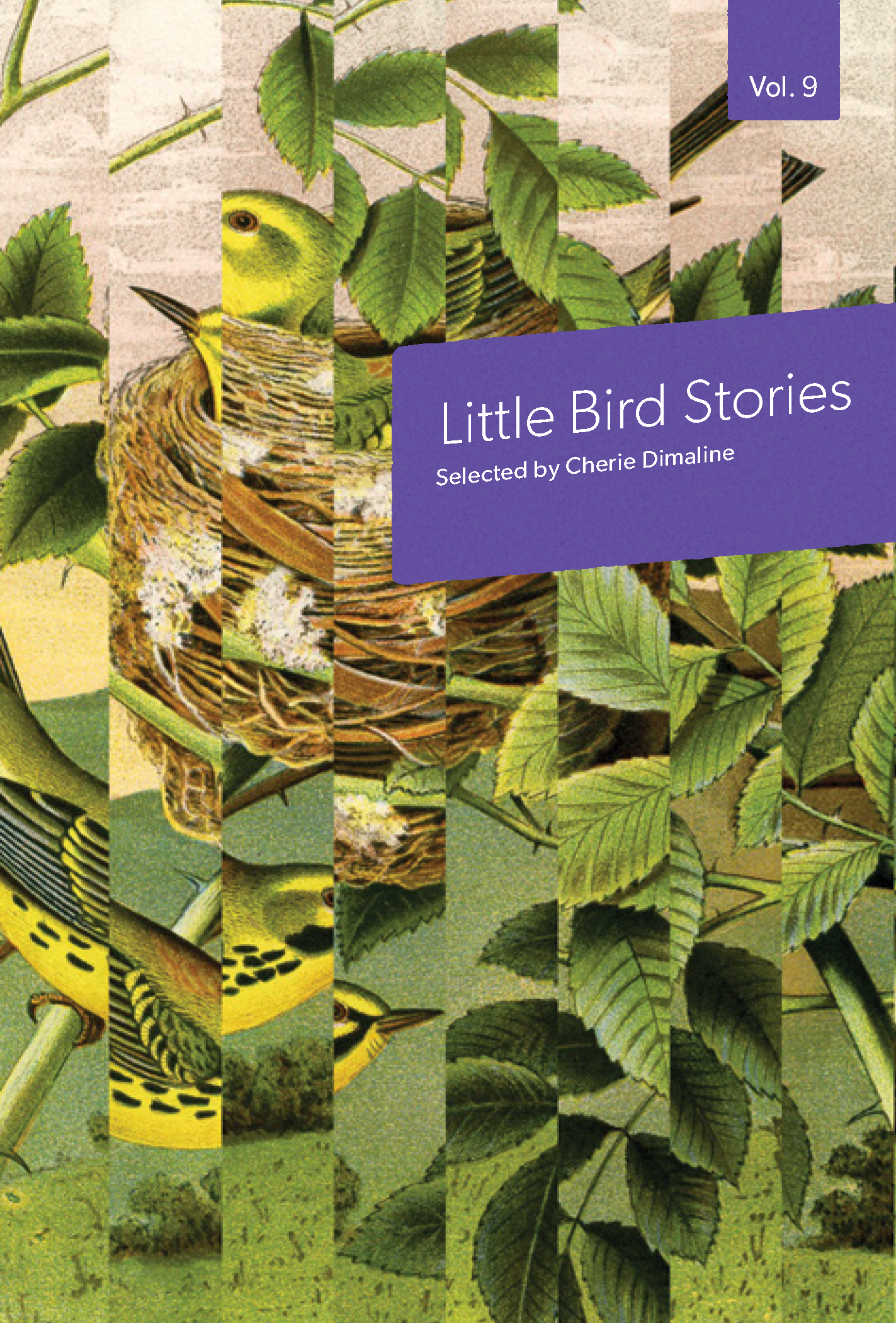 How can you read the winning stories?
1. Purchase Little Bird Volume 9 as part of a lifetime Little Bird Stories e-subscription (or, if you're already a subscriber, log in and read the stories now!)
2. Purchase the paperback or eBook edition of Little Bird Volume 9 directly from Invisible Publishing, your local independent bookstore, or from Amazon.ca or Amazon.com
From Cherie's introduction:
"Every submission this year was a spell, a stroke of textual magic arcing out over what can sometimes be a bleak world. I was entertained, built-up, and torn back down only to be assembled once more. These writers are true magicians. [...] I am so grateful to share this writing life with every one of you."
Thank you Cherie Dimaline for being such a wonderful judge and reader this year. Our conversation was one of my favourite Little Bird Salons ever — you can get access to it here.
To everyone who finished a story for the contest this year: SUCCESS! Thank you.
And now, our winners tell us a little more about their stories:
Rea Tarvydas on "The Party Porch"
"The Party Porch" is an excerpt from a novel I'm writing/avoiding that I reworked to fit the criteria of the contest prompts. I am the product of a small town and my memories of being a teenager in that place at that time inform the story. I was also inspired by the #metoo movement.
Rea Tarvydas lives and writes in Calgary, Alberta, Canada. Her work can be found in The New Quarterly, The Fiddlehead, Grain, and Writing Menopause: An Anthology of Fiction, Poetry and Creative Non-fiction (Inanna, 2017). Her debut book of short stories, How To Pick Up a Maid in Statue Square, was published by Thistledown Press (2016) and shortlisted for the ReLit Prize (2017).
Dolly Reisman on "The Father King"
"The Father King" came out of nowhere and that felt like a tiny miracle to me. I'd been working on a collection of short stories and feeling a bit overwhelmed, so my way of avoiding working on those stories was to start something from scratch. But it wasn't really from scratch because Sarah gave us such an interesting and challenging prompt. I wrote the piece in two days and made sure I liked the energy of the piece. I cut whatever I thought was extraneous, hoped the dialogue moved along at a nice clip and realized as I was writing the piece that it was about siblings and their father. I have many siblings, so the nature of the piece seemed appropriate. Whenever I got stuck I wrote dialogue to keep me moving forward. The title appears at one point in the story. As soon as I wrote those words, The Father King, I knew I had found my title.
Dolly Reisman is a writer and sometimes producer. She has been published on Jewishfiction.net and in the Maple Tree Literary Supplement, and her short story "Doba" was anthologized in TOK: Writing the New Toronto — Book 2. A Different Man, her play about Albert Speer, was produced in 2008 in New Zealand. She lives in Toronto.
Anna Rumin on "The Catherine Series"
As a doctoral student I engaged in a written correspondence with four women, described as "ideal teachers," who disclosed personal stories about teaching that showed their anger, pain, and disillusionment. Of particular interest to my study was their silence, the unwillingness to give voice to these feelings. I named this essence that I was seeking to better understand "teacher shadows." Halfway into the study I happened to watch the documentary Life and Times: L.M. Montgomery which dispelled the myth I had created in my mind about my beloved childhood author. Montgomery's journals revealed a world her readers could never have known — a world filled with pain, loneliness, and the final years with her ill husband were "violently unhappy." When I began paying closer attention to the women in my own world I recognized how many of us carry secrets that we never share, and in the case of older women, secrets often framed by shame. When I began writing short fiction, I found myself pulled to women whose very survival was shaped by the secrets they held. In "The Catherine Series" we learn very little about the narrator except that she is an artist, who has two daughters and is experimenting with separation. We don't know her name or what she looks like. When Henry lands on her doorstep her world is turned upside down and by the end of the story, the narrator, like so many women, puts on a brave face and moves forward carrying her secret like a shadow.
Anna Rumin began writing stories during quiet time when she was banished to her bedroom for an hour every afternoon. Her graduate work was rooted in narrative inquiry and the role life-stories play in education. Now in Ottawa, Anna writes short fiction, designs and teaches memoir-based writing courses, spends precious time at her cottage with friends and family, and continues to read good fiction.
Please share your thoughts on this year's winning stories in the comments below!
With love,

---