The Vulnerability of Submission
As I write this, it is the last day of my writing retreat here in the south of Spain.
This was my view every morning here in Spain. The olive tree is is to the left!
It's almost time for me to put my novel away for a few weeks. Ryan arrived from Toronto last night, and while he slept off his jet lag today, I spent time under the big olive tree, outlining the next week's worth of scenes I want to write. I hope this will help me the next time I work on it – I want to make it easier for me to pick up where I left off.
One of the things we've done on this retreat is read our (fresh, raw, unfinished) work to each other. We write in the mornings, rest, write or read in the afternoons, and share our process with each other in the evenings.
The first night we shared our work, I chose to go last. I loved hearing the others open up. I could see the shine of gold in their first drafts. I know this about myself – I love process! I love Mysterious Middle Drafts. I love being in the state of mind that I'm in when I write something new.
But sharing my own first drafts? Not so much.
When it was my turn, I read from a scene I'd written that morning. It was brand new and untouched. I had not even re-read it myself yet. It was a scene that had taken me a great deal of courage to write. I'd had to get out of my own way to write it. I didn't know if it was any good or not, but that wasn't even the point – it was just so honest (and therefore, I felt vulnerable).
My heart was pounding as I read it. My face went hot - adrenaline made it feel like my heart was leaping into my throat. My voice sounded warbled and sticky. When I finished reading, my whole body was trembling. My hand shook as I reached for a glass of water. I told myself, calm down. These people are your friends. They won't judge you.
I told my shaking body, stop being so silly.
Okay, but what was my body trying to tell me?
Suzanne Alyssa Andrew writes about this in her wise, generous guest post, below. Her piece is about vulnerability – and actually feeling it. I know I needed to read it right now. And if you submitted a story to the Little Bird Contest (thank you!) – this will be especially significant for you.
Suzanne Alyssa's first novel, Circle of Stones, was just released by Dundurn Press. (American friends, find it here.) There's a copy waiting for me in Toronto, and I can't wait to get my hands on it. I hope you enjoy her post today! Please let Suzanne Alyssa know how you relate to her piece in the comments below. I know she'd love to hear from you.
---
The Vulnerability of Submitting
I'm at my desk, working. There's an email chime. I'm on deadline for a freelance project but I can't help but look. My novel manuscript is on submission for the very first time and I'm excited. This email could be news.
I open it and scan through. It's a respectfully written rejection. My brain says okay, it's early days, there are still lots of other publishers to hear from, rejection is a big part of this whole thing. My brain says deadline! You need to get back to work.
I scan the rejection one more time. Maybe I can learn from this, my brain says. And then something happens to my hands on the computer. My fingers start to redden—at first a blush, then red streaks up my arms, as though an electrical jolt from the keyboard is burning my skin. I feel the familiar prickly heat of an allergic reaction. There's no getting back to work now. I need to stop, head downstairs from my attic office, run cool water over my arms and take an antihistamine. By the time I do the red welts have spread from my arms down my torso, to my chest. To my heart. My body is smarter than my brain.
My body has found a way to express what I'm telling myself not to feel.
As writers we're told rejection is part of the job. Get used to rejection. Everybody experiences it. It's no big deal. Don't take it personally. Don't let it bother you. Suck it up. Ignore it and keep going. Get over it. Set boundaries. Remember your writing is not you. You have to have a thicker skin. You have to toughen up. You have to pay your dues. Be cool. If you can't get this work published put it in a drawer, and try again with something else.
These are all easy things to want to believe. Caveats and notions to get you through it. But they're also business-like mantras designed to separate your head from your heart and to minimize the vulnerability involved in submitting your work.
When we downplay our feelings about our writing, do we also devalue it?
If we think creative vulnerability is a problem, here's a solution: tell yourself not to care so much about your work. Don't get excited about it. Put less energy in. Spend less time writing and stop fretting so much about editing. Submit less, or not at all. Slowly choke yourself off from the process and shut it all down. You'll find the disappointment, frustration, shame, anger, confusion and anxiety is all gone. But so is all the magic.
What if, instead of approaching submitting our work from a grim, stoic place of emotional deprivation, we let ourselves care—deeply, and passionately, and respect every little piece of the process as vital, no matter what it is?
Then we can recognize and acknowledge how excited and hopeful we are to submit our work, and maybe scared too, to send it out, all by itself—and give it a kind, careful send-off.
Then, if along the way something doesn't work out as we'd hoped, we'll feel whatever we're feeling and do whatever we need to do—punch a pillow, shout, swear, weep, call a friend, go for a walk, dance it out. Maybe we'll pick up our darling, dust it off and straighten it up a little more before we send it out again, each time treating our work with gentle care, until it starts to gain respect and attention from editors and readers, too.
Because if we write and edit from the gut, only to flick the emotional switch to off when we submit, what happens when we meet success? If we're closed, we'll devalue it and downplay it. But if we stay open through the whole process, from the first word we write on the page through multiple drafts and edits and through the entire submissions process, when the day comes when our work is finally accepted we'll be able to fully enjoy it as a sweet culmination.
---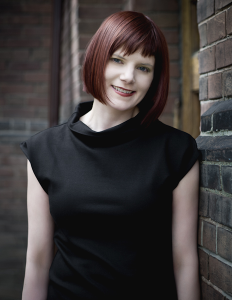 Suzanne Alyssa Andrew's manuscript is now the novel Circle of Stones (Dundurn Press, March 2015). She is also the guest associate editor for Taddle Creek magazine. suzanneandrew.com      
---