The sixth annual Little Bird Writing Contest is now open!
Today is a happy day at Story Is a State of Mind HQ. Little Bird opening day marks the start of our school season! And we get to give away money and prizes soon (I love giving writers money). 
Exciting facts about The Little Bird Writing Contest 2016:
Lisa Moore is our judge!

The author of the winning story will receive $1000!

Two runners-up will receive $250 each!

Winning stories will be published in the Little Bird Stories Anthology, Vol. 6!

All writers who submit are entered in a draw to win a full scholarship to The Story Intensive this September!
To join the celebration, watch this little bird video. It's pure magic:
Now enter the contest! You have until May 27th to submit your story.
Read the submission guidelines here.
(Tip: it's a good idea to read the winning stories from the previous Little Bird Anthologies before you submit.)
Good luck!
Love,

ps - The good people at Anansi (Lisa Moore's publishing house) are sending us a STACK OF LISA MOORE'S BOOKS — and we're giving them all away!
The Prize Pack includes five of her books, and includes a collection of short stories, three novels, and her YA novel, Flannery. Anyone who signs up for the Little Bird Salon gets entered in the draw for a Lisa Moore Prize Pack.
[Note: The 2016 Little Bird contest is now closed. You can read the winning stories here. To listen to a recording of the Little Bird Salon with Lisa Moore and other Little Bird Salons, sign up for our Free Resources.]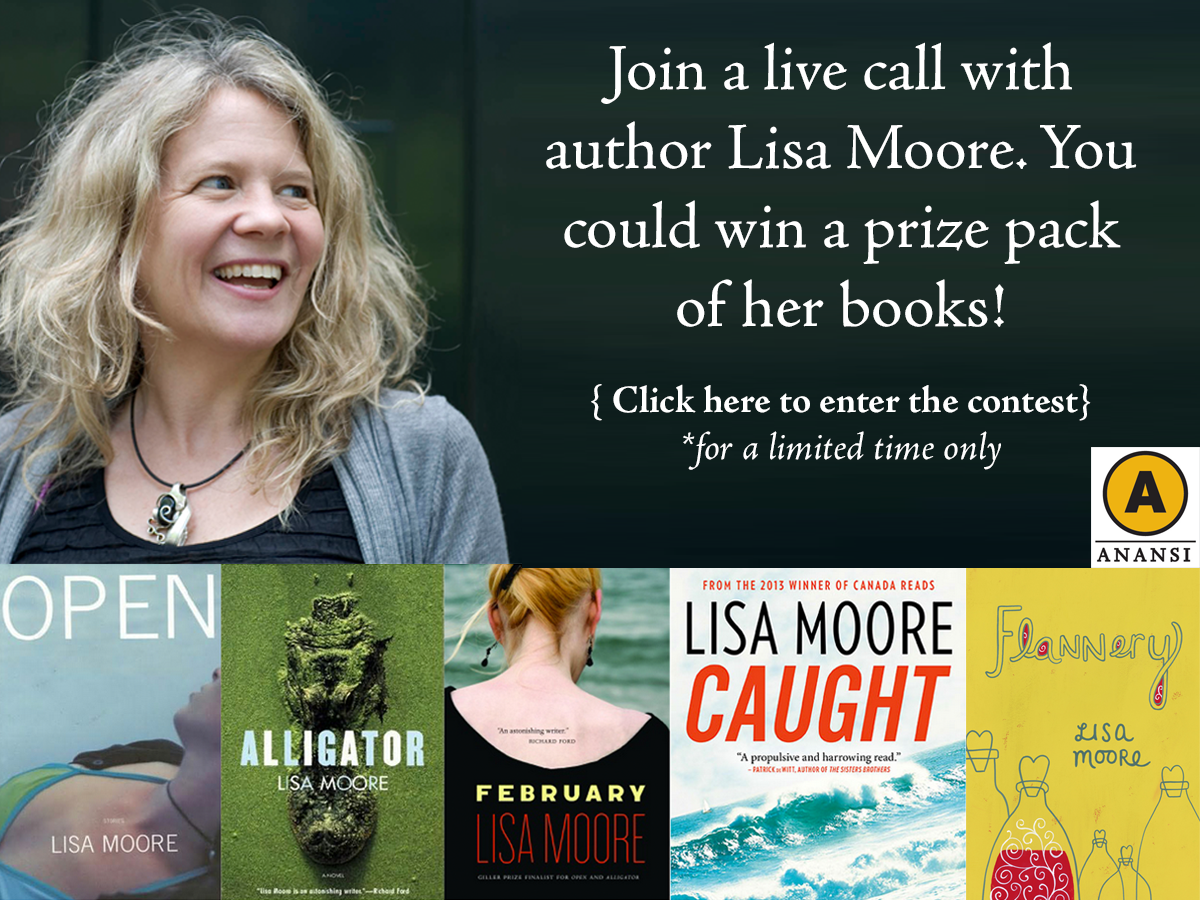 ---