Introducing the 2020 Little Bird Contest winners.
The winner of the 10th anniversary Little Bird Contest is:
Jennifer Falkner from Ottawa, Ontario, for "Words Fail"
The runners-up are:
Nancy Sulaiman from LaSalle, Ontario, "What Fits in the Palm of Your Hand"
Damien Pitter from Blue Rocks, Nova Scotia, for "Little Birds"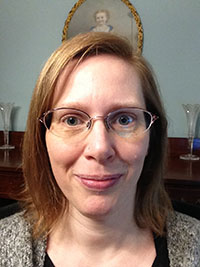 Jennifer Falkner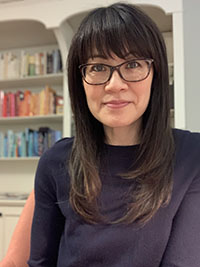 Nancy Sulaiman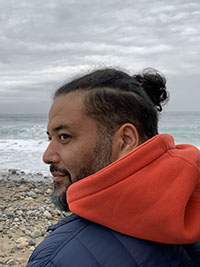 Damien Pitter
Bestselling author Sheena Kamal picked three stories out of the 94 entries we received this year.
All three winners this year are Sarah Selecky Writing School alumni. Jennifer and Nancy are graduates of the Story Intensive, and Damien is a Story Course student. As always, the contest was judged blind — this was a happy coincidence that couldn't be more fitting for our 10th anniversary celebration.
To enter this contest, writers had only six weeks to start, finish, polish, and title their pieces. Everyone started from the same special 10th anniversary prompt, and they had the same amount of time to write it:
Start a story with an unusual use of the number ten (10). Name one character Zee. Use the words "mustard" and "costume." End the story with a bright flash.
Jennifer wins $1,000 for her winning story, and it headlines the anthology this year. Congratulations!
Congratulations also to Nancy and Damien! They both receive $250 and publication.
All three stories are available in the 10th anniversary edition of Little Bird Stories.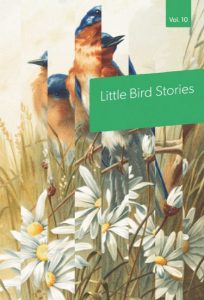 How can you read the winning stories?
1. Purchase Little Bird Volume 10 as part of a lifetime Little Bird Stories e-subscription and receive immediate access to the ebook, as well as all previous and future editions of Little Bird Stories.
2. Purchase the paperback or ebook edition of Little Bird Volume 10 directly from Invisible Publishing.  
From Sheena's introduction:
"I am in awe of anyone who was able to put words down on a page this year, to string sentences together, to make paragraphs, to create worlds. This, to me, is the brilliant thing about writers. The brave people who submitted to this year's Little Bird Contest carved out time for their craft and took up a creative challenge in the middle of a global pandemic.
Reading through the submissions was a cathartic experience for me. I was delighted, provoked, and completely entertained. Through these stories, I was able to move outside of myself, outside of the pandemic.
The submissions I read reminded me, time and again, what magic a story can do. I had a very difficult time choosing because I enjoyed so many of them, for very different reasons. I ended up selecting the runners up and winner based on how I connected with the writing voice, and how deeply the stories moved me."
Thank you Sheena Kamal for being such a wonderful judge and reader this year. Our conversation was one of the most instructive Little Bird Salons ever — you can get access to it here.
To everyone who finished a story for the contest this year: SUCCESS! Thank you.
And now, our winners tell us a little more about their stories:
Jennifer Falkner on "Words Fail"
"Words Fail" started with me mulling over the first prompt, having to use the number ten in an unexpected way. Once I realized the unexpected way meant the main character just couldn't remember the word she needed, the "what if" presented itself. What if not being able to remember was part of a larger problem, one that she couldn't bear to recognize or acknowledge, and it forced her to confront deep fears about aging and debilitation and dependence? Making her a poet and using lines from one of her (and my) favourite poems to separate different scenes helped to heighten her fear of losing an integral part of herself.
Jennifer Falkner lives and writes in Ottawa, Canada, on the traditional unceded territory of the Anishinaabe people. Her short stories can be found in The Stonecoast Review, Agnes and True, and Historia Magazine, among other places. In 2018, she won first and second place in the HWA/Dorothy Dunnett Short Story Competition. Her forthcoming novella, Susanna Hall, Her Book, will be published in 2022 by Fish Gotta Swim Editions.
Nancy Sulaiman on "What Fits in the Palm of Your Hand"
I started this story with so much uncertainty. For about five weeks, I freewrote about these two characters. With each passing day, they became a little clearer to me. They began as sisters, then became best friends, then morphed into enemies. Then, I looked at my freewrites and tried to piece them together, to find a beginning, a middle, and an end. In revision, the story slowly revealed itself, surprising me. What was also fascinating to me is that some freewrites that were not intended for it somehow made their way into the story anyway. For example, the title is inspired by a response to a daily prompt from Sarah: "Write a list of things that fit in the palm of your hand." In the Story Intensive course, I learned two very important things: One, the story is smarter than you are. Two, trust what feels random and to write without understanding. "What Fits in the Palm of Your Hand" could not have been written without these pieces of knowledge guiding me.
Nancy Sulaiman is a writer living in LaSalle, Ontario. She earned a BA (Hon.) in English and Communication Studies from the University of Windsor in 1995. She earned a M.A. in Journalism from Western University in 1996. She has worked as a bookstore manager, a radio journalist, and a stay-at-home mom. She is a 2019 Story Intensive graduate. She lives with her husband, twin sons, and their Boston Terrier, Remy — all of whom try to ensure she has as much writing time as possible.
Damien Pitter on "Little Birds"
Things rattle around my brain for a long time. Like INXS's lyric, "'cause we all have wings, but some of us don't know why," and the Daniel Lanois lyric, "have you seen the homeless daughters, standing there with broken wings." And the dancer I knew, who jumped from her bedroom window. Even when I write about other things, sometimes these echoes show up. I was a couple weeks into a poetry course with Monna McDiarmid when the prompt came in. It felt like my fiction muscles had atrophied, but then I couldn't help thinking unusually about "ten." Being word-limber from poetry helped. Once I knew how to use "ten," I knew who Zee had to be, and knowing that, I knew the role "mustard" and "costume" would play, and I started to write. After 7,000 words and some insightful feedback from the kind and kindred Jodi Essery, I was ready to send the story, and thought to check the contest page for anything I might have missed. Like the bright flash required for the ending or the 2,500 word limit. I am grateful for both; each made the story quite a lot better.
Damien Pitter lives with his partner in a small yellow house in Nova Scotia. He has degrees in film and education and an MFA in creative writing, but learned most of the good stuff while living, working, and travelling as an educator and counsellor in South America, Europe, and Asia. When he isn't making things, he likes to help other people make things. Damien is currently working on a novel and looks forward to supporting other writers as a book coach.
Congratulations to everyone who entered the contest this year.
With love,

---