The 2013 Little Bird Winner!
The winner of the Little Bird Writing Contest is:
Leslie Greentree, author of "The Room of Pickled Things."
Congratulations, Leslie!
First Place:
"The Room of Pickled Things" by Leslie Greentree
The prompt that started her story: Describe what it feels like to hold your breath for too long. Don't use clichés — describe it like you've never heard before. And three cheers for our runners up:
Runners-up:
"Cola Bottle Light" by Emily Coon
Write a story that is a fictional memoir.
"Broken Dreams" by Susan Bernhard
Use repetition in your writing today. Do it super obviously, like "Airplane airplane airplane."
"How We Remember" by Leah Jane Esau
Write a list of everything you can think of that makes you furious.
"Misdirection" by Nikki Reklitis
Write a scene that takes place on a couch.
"Sacred Garbage" by Adam Giles
Write something that you've written before. Start from scratch - don't look at the original. This will be difficult; do it anyway.
---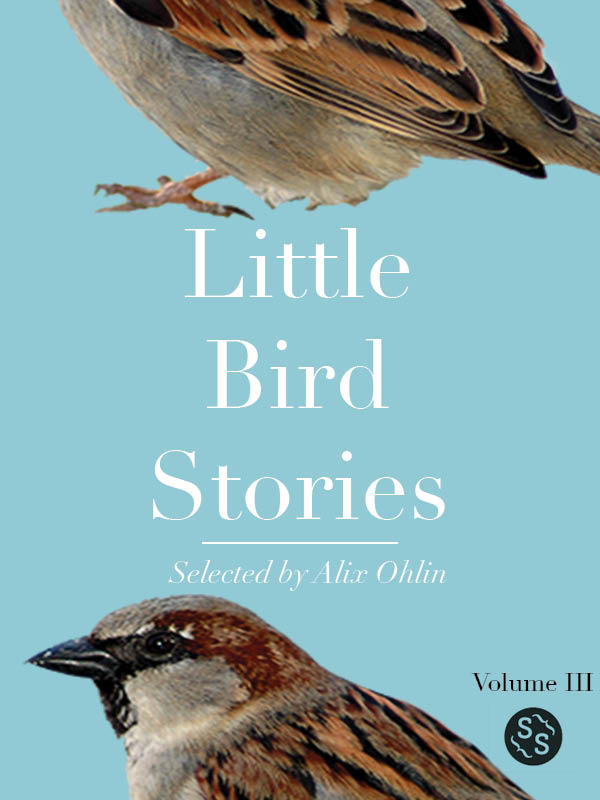 These six pulsating stories are published in this year's Little Bird Stories (Volume 3).
Become a Little Bird Subscriber now - $5 from every subscription goes to the Pelee Island Bird Observatory, to help the real little birds.
To everyone writing with the daily prompts: KEEP GOING!
To everyone who submitted a story to the contest this year: CONGRATULATIONS! See you next year: same time, same place.
Thank you for celebrating short stories with me,