On connection and disconnection: a birthday letter.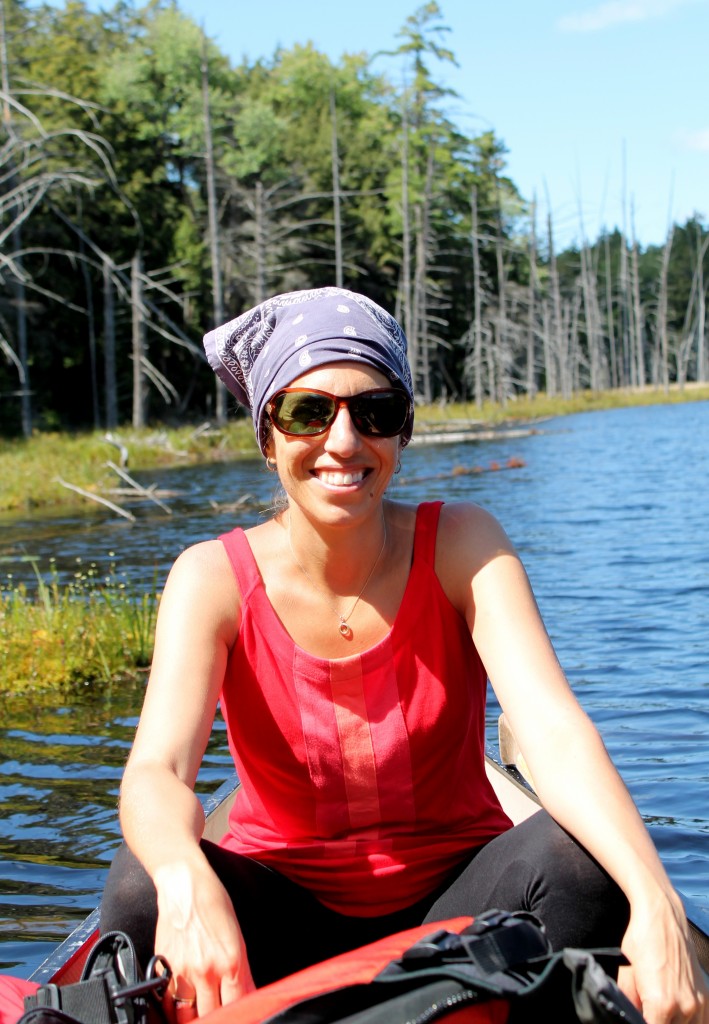 Late this summer I went on a canoe trip in the Haliburton Highlands. The season was winding down so Ryan and I had the lake mostly to ourselves. There was a family of loons – two parents and two loon tweens – on our lake. Every day we watched them practice the art of how to be a loon. Swim, fly, dive, call.
At night there were owls. Invisible, but we could hear them. And frogs! Hundreds of leopard frogs. They actually sat on lily pads (such a cliché, I know).
I was paddling and sleeping outside for a week, and about three times a day, I thought I heard my iPhone ring, or felt a vibration buzz my upper thigh (where my phone would buzz if it were in my pocket). The phantom rings and vibrations didn't go away – my mind put them there every day. Each time, I'd jolt a little, thinking there was something that needed my attention.
Something other than the lake, loons, owls and frogs, I mean.
After the trip, I paid more attention to the quality of my connectedness – both my connection to digital life and connection to real life. I experimented with leaving the house without my iPhone, and I began to check Facebook less and less.
One day I biked down through the city, past jackhammers and chain link fences and condo developments and blocked streets (apparently, Toronto has more cranes than any other city in the world right now! And I don't mean the birds) – to get to my favourite part of this city: Toronto Island.
You take a ferry to the Island. Foot passengers only – no cars, so the bike paths are wide and quiet. I spent the day there, soaking up the silence, the beach, and the trees. I checked my phone once, just to turn it on Do Not Disturb.
When it was time to go back home, I waited at the dock for the big ferry boat. The clouds started to roll in from the north, over the city skyline. The boat chugged toward the dock, loaded with people and bicycles. "CITY" was posted across the top of the boat, in big block letters.
I carefully lifted my phone and took a picture of the clouds forming above the CN Tower. I relished the moment of creating the picture. I chose a filter to highlight the contrast, and I posted this to Instagram.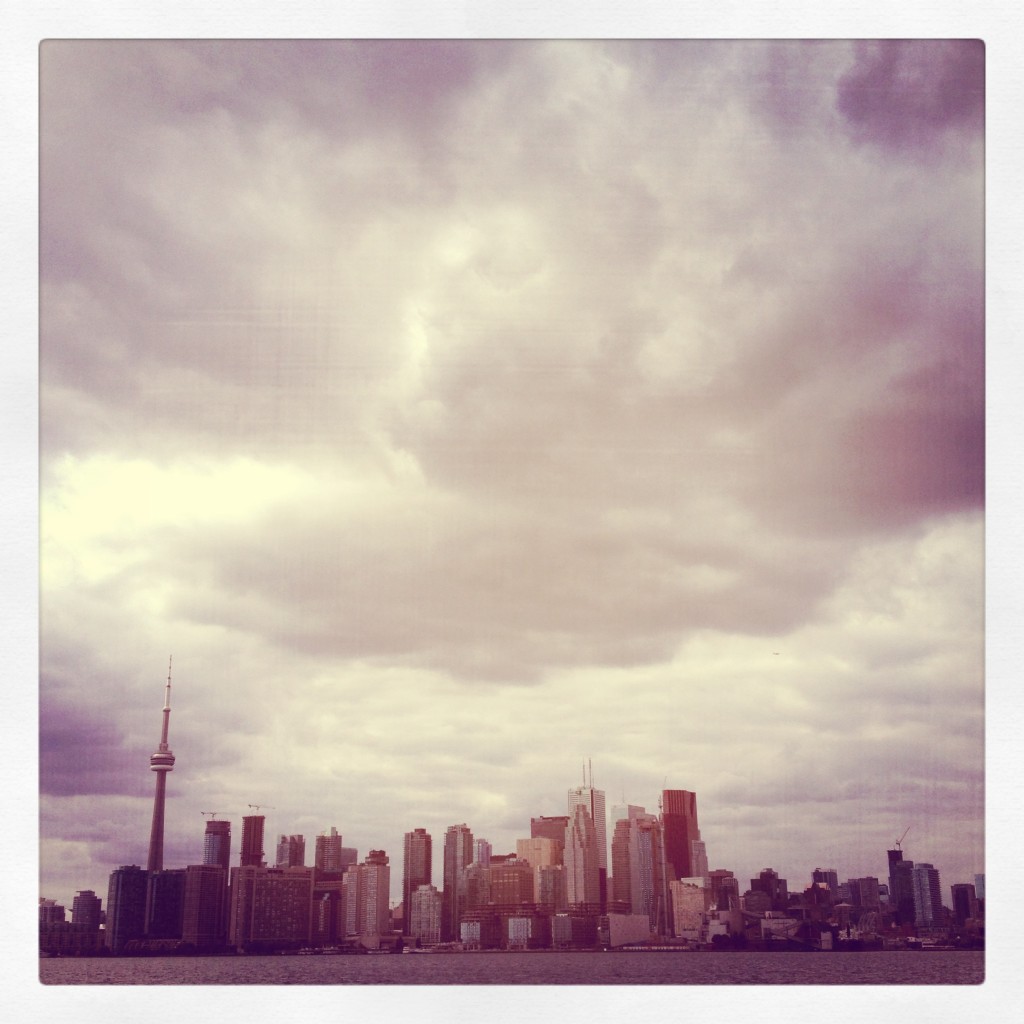 My final Instagram pic?
The moment – the beauty of it – dissipated a little as soon as I pressed "done." I immediately thought of the people who would see my picture appear in their feed. And once I thought about those people, the beautiful moment was gone.
The boat had docked and people had already started to spill out, and I'd missed it. I hadn't even heard the thud of the boat against the wooden dock, because I was elsewhere. I was in my iPhone.
What else have I missed? What other moments have I Instagrammed instead of experienced? If I hadn't had my phone, would I have felt compelled to write that moment down in my notebook, the way I used to write everything down?
Since then, I have lost my compulsion to post on Instagram. For my birthday this year, I am giving myself the gift of connection – I am leaving social media. For now. It feels right to do this. It feels like a treat. Honestly, I am positively GIDDY about it!
I'm not totally leaving the Internet. My website, email, daily prompts, newsletters, blog posts, online courses, and the Little Bird contest (plus a few other surprises) – those are all still growing and expanding and very much happening. All of that buzz makes my online life feel very full, exciting, and plenty shareable.
But instead of posting status updates and pictures, I'm going to focus my energy back into observing and experiencing the quotidian details of life. I'm going to watch people practice the art of being people.
I'm going to notice these things and write them down to save them on paper, in my notebook. I'm not going to share them right away anymore. I'm going to collect them and let them simmer until those moments begin to form a fictional world that I can recognize. It will be like this world, but different from this world, too.
And once I'm there, I will write.
Love,

ps. YOUR BIRTHDAY GIFT!
I painted you something, a little present, for my birthday. This is a quote from Alice Sebold that my friend Julia told me about. It has stayed with me for a long time, providing simple insight and a jolt of YES every time I read it. I put this in all of my notebooks to remind me how I want to write. It's also given me permission to back away from social media, which is why it feels special to give you today.
You can download this, print it, use it as your desktop wallpaper, or tape it above your writing desk to remind you of who you are.
I hope it brings you a jolt of YES, too.
Download your poster here.   ||   Download your desktop wallpaper here.    
---